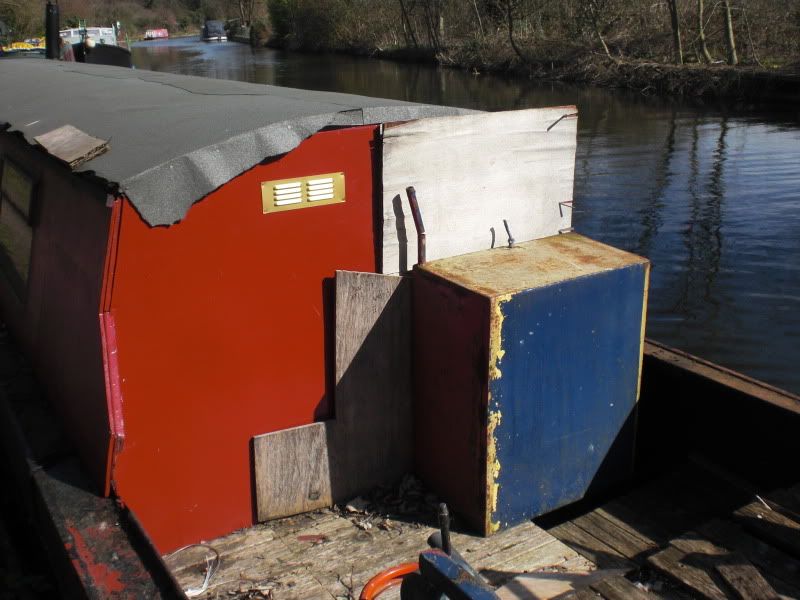 I've got this new part time job, just for this week.
its even further away from london, in a tiny town called rickmansworth. The place i'm working is like a small water plant, but its all in old mill buildings, some new portacabins and weird newer 70's buildings with glass corridors between buildings, and loads of little ponds, streams, pipes, grass mounds; it has the perfect small architecture and feelings. today was so sunny and warm that i took off my jacket and outer shirt!
the job is funny, just 4 hours every morning. i had a couple of really nice cups of free coffee, and it feels like im the only person in the whole building, the few people that i did see i dont have to try to talk to or anything.
i did a bit of shredding, wrote a good email
and cut out interesting boring pictures from junkmail magazines.
the place is next door to a canal,
so instead of going home, i walked along, checking out all the different barges and houseboats. they were in long-term mooring, and alongside the towpath there were lots of hidden and broken shacks, fences grown from trees, piles where rubbish had been burnt, piles of hoarded bicycles, hand painted signs. the perfect kind of retreat from the main lifestyle.
i walked along for an hour or so, ate my cheese sandwich and walked with my mp3 player switched off.
the sun shone in my eyes and warmed me so much. My backpack was heavy and bulky from having stuffed my jacket and shirt inside.
I found an area where someone had built a good base, it was in a good spot because it was at the top of a steep verge, with another steep drop to the side, so it'd be hard for people to sneak up on you there, and i just kept trying to think about the kind of person who'd built it. it wasn't a very private area becuase the pathways were all worn.
i saw a few different kinds of boats, passed a point where i didnt walk back the same way i'd come, so i carried on in hope that i'd find some kind of good route. i reached a part of the canal with a number of road and rail bridges overhead, it seemed like it might be the next town so i went up there. i was at a roundabout with a Harvester and some of those larger kinds of shops with car parks that you have to drive to. there was a sign directing towards the town centre, i thought it might be far and hesitated to follow it, but i thought even if i walked for a long time, it might be a more rewarding way to do the journey. And it was!
I got to a park, where they had a miniature railway, where i imagined what kind of person constructed it, and who drove the miniature train, and who built that train? i always liek using the kind of public toilets where they're open all year, so the air inside is very cold, the toilet seat is cold, and they have a very specific kind of air freshener that i like. the walls had been repainted hundreds of times, the rust was painted over, the windows were painted shut, the handrail had a satisfying amount of paint on it that the drips were smooth and solid glossy lumps. the water pressure of the hand basin was extremely high but i was pleased that i managed to make sure it didnt spray all over me.
i had made up my mind to buy myself a nice fruit drink when i got to the station, but there was no shop or vending machine, and i worried i'd get thirsty on the train journey back, because i didnt know how long it'd take.
i soon forgot about that though, i had the whole train carriage to myself so i put my bag down and walked about, looking out of all the windows at the cool views. passed lots of alotments, bits of woodlands, and bits of suburban settings with the right kind of afternoon light coming into the train.
Just before it got to my stop, the train slowed to a gentle speed that was so slow it was almost silent. This gave me a good chance to see the different kinds of places near my town that i wouldnt otherwise know about, so i looked carefully and peoples back gardens, the different industrial estates and retirement flats. I saw a warehouse covered in graffiti, and someone had brought a plastic garden chair into the small gap between the warehouse wall and the railway embankment so they could go out and enjoy this kind of afternoon in their tiny spot of sunlight.
at the shops at my station, I got a bag of vegetables and apples, a bottle of blood orange juice, and a warmed vegetable samosa. I got a really hastily piped and goofy looking gingerbread man as a present for my Genai, and as i left the station, it became overcast so i put my outer shirt back on.
The change in weather didnt affect my mood, so i listened to some appopriate music on the mp3 player and took a more scenic route home, walking up a steep grassy hill and through the graveyard. I picked up a tiny little bag that had contained drugs whichh had a funny looking bruce lee picture printed on it, it seemed a bit disgusting so i just put it loose in a part of my bag that wouldnt matter.
When i was got home i was kind of tired, but the messy kitchen was bothering me, so i made myself clean up and do the dishes as fast as possible, then i had a cup of tea, and sat down on the sofa to read my copy of Storeyville that I was recently sent. The room was getting darker at this point, and so i ended up lying down and falling asleep there for a while. I managed to wake up just at the right moment that Malcolm In The Middle was coming on. Soon after that, Genai came home and told me about her day, but i was a bad listener because i was still sleepy.
She offered to make the dinner today, and when it was ready we put the TV on and The Straight Story was just beginning, and soon as I was having a really great time. We ate the rest of the dumplings and saeurkraut noodles, finished the blood orange juice, and she split the gingerbread man perfectly down the middle.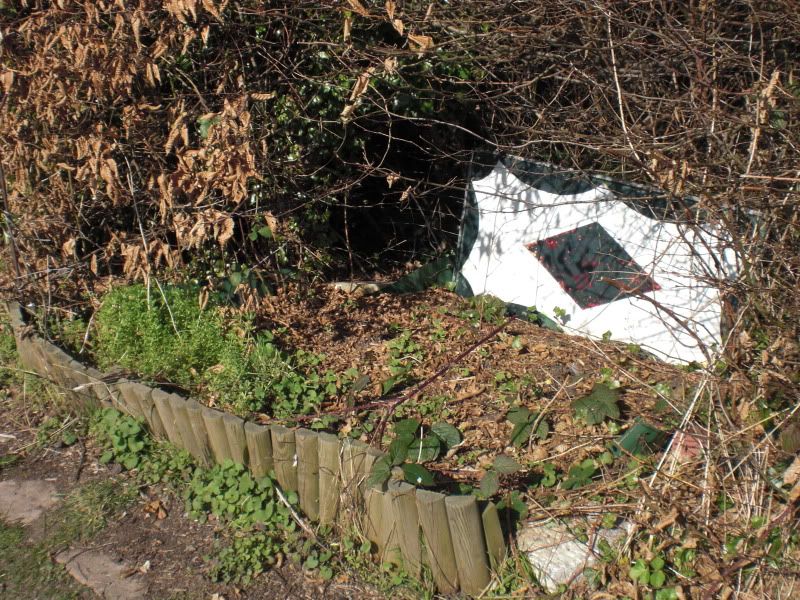 >to end the day even better, i just received a link from my buddy to this album (he did the some of the recording and artwork), its perfect for today, it seems like some things lined up just right today!!

More photos will be at my TDPM